Danish shipping company NORDEN has announced to open an office in Abidjan, Ivory Coast, with an aim to generate new business and focus on contributing positively to the development of the region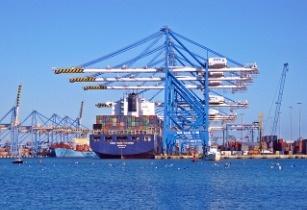 West Africa's shipping sector is set to boost. (Image source: 1588877/Pixabay)
The office becomes NORDEN's 11th office and aims to support the asset-light growth of the company.
As West Africa is a promising region for shipping business, NORDEN sees growing opportunities within dry cargo and is the regional hub connecting French-speaking Africa and the home to many major institutions working across Africa, Abidjan is a natural location for NORDEN's new office.
Building a resilient infrastructure
With a stable economic growth and the significant population growth predictions for the region, the region faces growing infrastructure challenges. In line with the company's focus on Sustainable Development Goal (SDG) number nine of resilient infrastructure, NORDEN seeks to develop industrial bulk port logistics projects in the region.
Having a local presence is expected to help increase inbound business from the Mediterranean and the Far East, support growth on day-to-day outbound activities, and provide access to attractive industrial bulk projects.
The office is expected to become operational during the Q2 2019.