Africa's Intergovernmental Standing Committee on Shipping (ISCOS) has developed a mobile phone-based tool to monitor, report and resolve Non-Tariff Barriers (NTBs)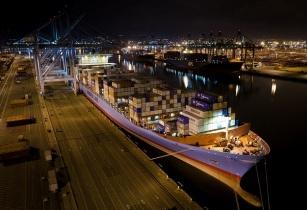 NTBs come in the way of imports and the m-Ship app will keep operators, shipping lines and service providers well connected. (Image source: Lance Cunningham/Flickr)
Non-tariff barriers are trade barriers, generally experienced by users of ports and trade corridors in eastern, central and southern Africa.
ISCOS director of trade facilitation and policy harmonisation Alex Zulu said that the tool is called m-Ship and is expected to "revolutionise" the industry as it will report on service providers, clearing, forwarding agents, shipping lines and their agents, container freight stations, port and railways police, inland container depots, weighbridges and ports.
Through m-Ship, users can report delays, incidents of corruption and also commend where services are exemplary. Importers, exporters and consumers can use their mobile phones to provide insights into the public and private sector providers they deal with everyday.
The m-Ship platform covers ports in Dar Es Salaam and Mombasa, through transit countries to the hinterland through the Central, Dar Es Salaam and Northern Corridors including roads, rail, pipeloine and inland waterways.
The implementation of m-Ship platform has been endorsed by the ISCOS member states (Kenya, Uganda, Tanzania and Zambia) and will mostly be introduced to long-distance truck drivers, clearing and forwarding companies and shippers through their associations and organisations, stated local reports.