Zambia has announced plans to construct five new railway lines as part of efforts to provide reliable and cost-effective bulk transportation for industries such as mining, agriculture and energy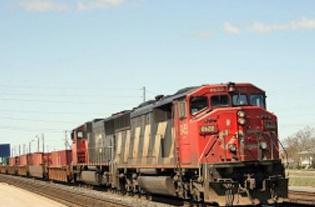 For years, Zambia has relied on the Tazara railway line for the transport of copper. (Image source: Bobolink/Flickr)
According to the country's government, the landlocked country is keen to link its mining provinces to leading trade corridors across Africa, as well as boost the nation's infrastructure facilities.
The new lines will include a link that will connect the copper-mining town of Chingola to Angola, giving the country's mining areas an alternative and shorter export route through the ports that dot Angola's coastline.
Zambia President Michael Sata said, "The development of our railway transport sector will ensure that the country becomes the hub for regional business transactions and thereby accelerate economic development."
The railways lines will be built by Zambia Railways over the next three years, government officials announced.
The construction of these new railway lines is also expected to take the load off the East African Tazara railroad, which links links Tanzania and Zambia. For decades, Zambia has relied on the Tazara line to transport copper and cobalt through Dar es Salaam.
According to The Wall Street Journal, the 1,860 km Tazara line has been hit by a spate of work stoppages due to recent workers' strikes.