The East African nation is working with countries such as Burundi, Rwanda, Uganda and Zambia in a bid to boost its railway infrastructure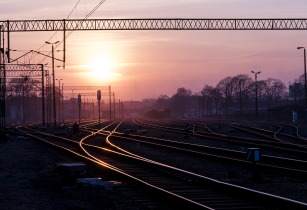 Tanzania will construct a standard gauge railway line, in addition to uprading existing railway lines to harmonise it with the ones in southern and central Africa. (Image source: Pixabay)
Tanzania, Burundi and Rwanda are seeking investors for the construction of a new 1,661 km standard gauge railway at an estimated cost of US$7.6bn.
Prospective investors will design, finance, construct, operate and maintain the rail under a public private partnership in collaboration with the Rwanda Transport Development Agency (RTDA).
CPCS Transcom International Ltd., is the transaction adviser for the railway project. Investors are expected to construct the Dar es Salaam-Isaka-Kigali-Keza-Musongati rail line that is part of the southern corridor of the East African Railway Master plan.
Kenya is already constructing its own standard gauge railway line that is expected to link Mombasa and Nairobi. The new line is expected to handle freight trains with axle loads of 32.4 tonnes and train lengths of 2,000 metres.
Meanwhile, Tanzania has also been upgrading its rail networks to harmonise it with those in southern and central Africa, with an expected investment of US$330mn. A tripartite agreement between three regional rail authorities – Tanzania Zambia Railways Authority (Tazara), Zambia Railways Ltd and Societe Nationale des Chemins de Fer Du Congo Sarl of DR Congo – is expected to facilitate smooth transportation of goods and passengers across the region. The three represent the national rail operators for Tanzania, Zambia and DR Congo respectively.
To date, US$3.7mn has been spent on renovating trains carriages and rail infrastructure for the Tanzania Railways Ltd. The government has purchased 274 new passenger wagons, 22 locomotives, 25 wagons and 24 rolling stock brakes (brake vans). Tazara has also secured US$39mn from China to buy six new locomotives, 90 wagons and spare parts as well as renovate nine locomotive engines.
The Dar es Salaam-Dodoma rail line that connects the country to Burundi, Rwanda and Uganda is to be upgraded and is expected to carry 35mn tonnes of freight. Zambia authorities are expected to give US$32mn for the upgrade of the Tazara line.
The East African nation is also seeking US$13.3bn to finance infrastructure projects that include the rehabilitation of the railway line from Dar es Salaam to Tabora as well as the Kaliua-Mpanda line to Kasanga Port on Lake Tanganyika.
– Mwangi Mumero