Tanzania's Ministry of Transport and US-based Shumake Railway have signed an MoU to establish a railway service from Dar es Salaam's central business district to the city's Julius Nyerere International Airport (JNIA)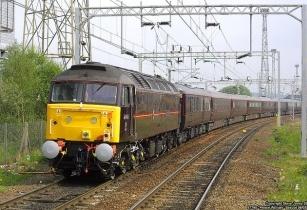 When complete, the train service can transport 1,000 passengers daily from Dar es Salaam to the Julius Nyerere International Airport. (Image source: David/Flickr)
The project is estimated to cost US$35mn and the MoU was signed by Kipalo Kisamfu, director general of Tanzania Railway Limited (TRL) and Robert Shumake, owner of Shumake Railway. Work on the project is set to begin early 2015, said officials from the Tanzanian government.
Once completed, the trains will depart every half hour and carry around 1,000 passengers, added Mwakyembe.
Harrison Mwakyembe, minister of transport in Tanzania, said, "It is our duty to speed up the process to finalise some of the things in order to enable the investor to start on the project."
According to the minister, investors have agreed to pool in finances in Tanzania on soft conditions and urged the transport department to finalise various procedures pertaining to the construction of the railway facility.
A report in the Daily News, stated that Tanzania and Kenya have received considerable financial support to improve their respective railway networks. TRL alone secured US$7.2bn from the TIB Development Bank to build a central railway line. The east African country is keen to capitalise on its long coastline and upgrade existing railway networks, in a bid to increase trade.