The Passenger Rail Agency of South Africa (Prasa) has received seven bids for its rolling stock fleet renewal programme for state-owned commuter operator Metrorail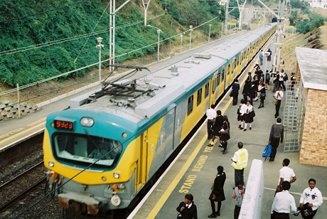 The project will entail infrastructure improvements and construction of new depots for trains. (Image source: www.prasa.com)
The 20-year fleet renewal project, worth US$14.93bn, will involve the manufacture and supply of 7,224 electric multiple unit cars for Metrorail's commuter services.
The project will also entail infrastructure improvements and construction of new depots for the trains. The first trains are expected to be delivered between July and December 2015.
A Prasa statement said, "Spanish firm CAF, Canadian company Bombadier, China South Rail, China North Rail, Gibela Rail Transportation, which is a French consortium comprising Alstom and Actom, Dudula Rail, a consortium comprising ABB South Africa and Stagler of Switzerland and CSR-Wictra, consortium comprising CSR, of China, and Wictra of South Africa have submitted bids for the project."
Prasa chief executive officer, Lucky Montana, said that the project requires a minimum of 65 per cent local content with the preferred bidder obliged to set up a factory and supply chain in South Africa that would employ local people and transfer skills to Prasa.
"The project will not only change the focus of public transport in South Africa to rail, but also has the potential to create around 65,000 jobs in the next 20 years and revive the local failing rail engineering sector," said Montana.
The Prasa statement added that it would begin immediately with the evaluation of bids and that it anticipated "appointing a preferred bidder by the end of November".