Nigeria has completed construction of its standard gauge railway modernisation project supported by China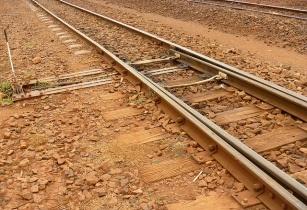 The current narrow gauge system will be replaced with a wider standard gauge system. (Image source: US Army Africa)
The project, which was carried out by China Civil Engineering Construction Corporation (CCECC), has been opened for commercial operation by Nigerian President Muhammadu Buhari.
"We are on the threshold of presenting to Nigerians a standard gauge railway train service that will be safe, fast and reliable," the Nigerian President said.
The project is part of a wider initiative to modernise Nigeria and will replace the current narrow gauge system with the wider standard gauge system, while allowing high-speed train operations on the railway network.
Transport minister Totimi Amaerchi noted that the project, which is partly funded by the Export-Import Bank of China, is an important milestone in the history of Nigeria.
Amaechi added that the completion of this project and the start of its commercial operation will transform Nigeria's transport sector, while also helping to boost the economy.
The Abuja-Kaduna rail line has more than nine stations and a design speed of 150 km per hour, covering a distance of 186.5 km.