Nigerian financial agency Infrastructure Bank has plans to invest US$2bn in a Lagos Red Line mass transit system which will transport at least two million passengers daily from Alagbado to Marina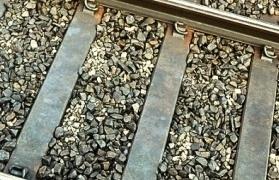 The transit system, when operational, will transport at least two million passengers daily. (Image source: CraigSunter/Flickr)
According to Nigerian daily Business Day, Infrastructure Bank executive director (projects) Hakeem Olopade stated that the Lagos project, with 36 pedestrian walk-over bridges, will cover 37km. The line might eventually stretch to the Ogun state.
At the recent third Economic Community of West African States' (ECOWAS) investment forum, Olopade said, "The project will be a two-type infrastructure which would cost US$1bn each." He also disclosed that the funds to be coordinated by the bank will be sourced from the local and international markets.
Olopade noted, "One of the core objectives of the Red Line project will be to provide a world class rail system. The bank will ensure that there is constant improvement in the area of service delivery to the people of the Lagos State.
"We also want to make sure that as we provide training and skill services, the rail is run by Nigerians for Nigerians. We have a corporate social responsibility, as core driver of the project, by creating one thousand direct jobs apart from the indirect jobs that would also be provided on the corridors," said the Infrastructure Bank executive director.