India will lend US$300mn to fund a railway line connecting Ethiopia and Djibouti as part of its programme to invest in Africa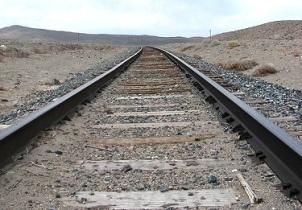 The Detailed Project Report for the 210km rail line project will be drawn up by Indian government-run RITES. (Image source: Wouter Kiel/Flickr)
The investment in the African railway sector will also be in line with India's plans to make Africa the new destination for increased exports of goods and services.
Export-Import (Exim) Bank of India chairman and managing director TCA Ranganathan said, "All financing is directed at improving export of Indian goods and services to Africa." The money will be provided as lines of credit by Exim Bank.
India has already invested a total US$5.4bn in 39 of 53 African countries in sectors such as agriculture, manufacturing, textile, sugar, leather and steel.
The Detailed Project Report (DPR) for the 210km rail line project will be drawn up by Indian government-run RITES. The 20-year loan will be given to Ethiopia at a concessional 1.75 per cent as it's classified as a highly-indebted poor country.
The project will take an estimated 3.5 years to complete and will be the first railway development project in northern Ethiopia.