The Ethiopia-Djibouti railway line is expected to begin operations early next year, according to project officials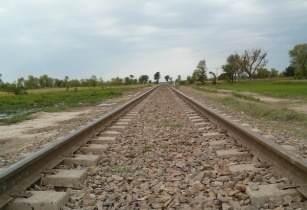 Ethiopia is developing its transport sector in a bid to provide a boost to its economy. (Image source: AtifGulzar/sxc.hu)
The US$4bn project, which is being helmed by the China Railway Engineering Corporation and China Civil Engineering Construction, will be considerably completed by October 2015, said Ethiopian Railways Corporatin chief Getachew Batru.
Aside from the 700-km long Ethiopia-Djibouti line, there are two other lines being built across Ethiopia. In addition, Ethiopia is keen to establish 5,000 km of new and functional lines across the country by 2020.
The East African nation is embarking on a series of major infrastructure investments including roads and dams. In a bid to keep the economy expanding at the eight per cent or more, Ethiopia wants to become a manufacturing hub, offering investors transport, labour and affordable power.
Despite subsistence agriculture being a major source of income, Ethiopia is developing other sectors such as textiles, garments, automotive and mining. For investors to realise their goals in these sectors, a sound transport system is essential, feel the country's leading decision makers.