China Railway Construction Corporation (CRCC) has signed a deal worth US$12bn with Nigeria to construct a West African coastal railway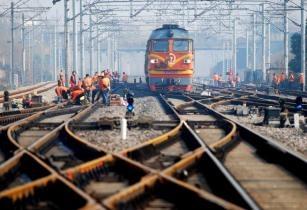 CRCC is the second largest state-owned construction enterprise in China. (Image source: CRCC)
The railway project, stretching about 1,402 km, will link Lagos from the west with Calabar in the southeast of Nigeria.
The construction company said that Lagos and Calabar are important commercial hubs of the country, holding two of the busiest sea ports. The project will create about 200,000 jobs and will help Beijing gain a footing in resourceful regions of Africa.
China is seeking to establish standard trading relationships and construction projects around the world, thereby placing its manufacturing sector higher in the value chain, the company added.
Meng Fengchao, chairman of CRCC, said, "It is a mutually beneficial project. This railway project will lead to equipment exports from China worth US$4bn, including construction machinery, trains and steel products."
Trade between China and Nigeria was worth US$13.6bn in 2013, noted Fengchao.