South Africa's Transnet Freight Rail (TFR) has signed an agreement with Bombardier Transportation South Africa (Pty) Limited for the supply of 240 electric TRAXX locomotives worth US$1.2bn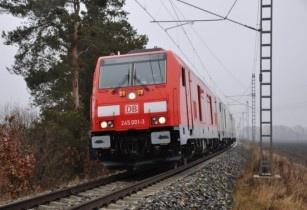 Bombardier Transportation South Africa (Pty) Limited is owned by Bombardier Transportation GmbH at 74 per cent of the company with the remaining 26 per cent owned by South African employees and business trusts. (Image source: Bombardier)
According to TFR, the order is part of a larger agreement for more than 599 electric and 465 diesel train engines from four different suppliers recently, which reportedly makes it the largest locomotive supply deal in the country's history.
TFR will use the 240 TRAXX Africa dual-voltage electric locomotives for its general freight business, the company said. Bombardier Transportation South Africa (Pty) Limited would produce the new locomotives in South Africa until the end of 2017, with the first delivery expected in April 2016. The locomotives would be designed for speeds of up to 100km per hour.
Lutz Bertling, COO of Bombardier Transportation, said, "This landmark order demonstrates how Bombardier Transportation continues to grow local roots in key emerging markets such as South Africa. The evolution of mobility is a global promise to drive economic growth with products and a supply chain that benefit the communities in which we operate."
Bombardier Transportation South Africa (Pty) Limited said that it is currently seeking suppliers and sub-contractors as it gears up to build the trains and more than 60 per cent of the contract will be executed locally.