French investment group Bollore and Pan African Minerals have signed a memorandum of understanding (MoU) to develop a US$895mn railway project linking Côte d'Ivoire and Burkina Faso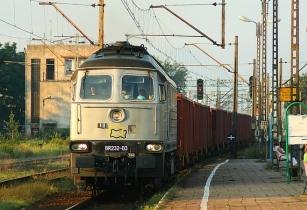 To allow easy shipment of manganese ore, Bollore will rehabilitate the Abidjan-Kaya railway line. (Image source: Eisenbahner/Flickr)
The railway line will connect Côte d'Ivoire's port Abidjan to Tambao in Burkina Faso where Pan African Minerals is developing a manganese mine with an investment of US$1bn, stated a Reuters report. The Tambao mine is touted to be the largest in the world, with a targeted capacity of three million tonnes per year.
In order to allow easy shipment of the manganese ore, Bollore will rehabilitate a 1,250 km railway line from Abidjan to Kaya in Burkina Faso for US$536mn, added the report.
Philippe Labonne, logistics head of Bollore Africa, said, "This will increase capacity and enable the shipment of the manganese, along with two million tonnes of merchandise and nearly two million passengers."
Meanwhile, the governments of Burkina Faso and Côte d'Ivoire have also signed an agreement to develop the Abidjan-Kaya-Tambao railway line. Pan African Minerals has agreed to contribute US$360mn to develop the 300 km stretch connecting Kaya and Tambao.
According to Alan Watling, CEO of Pan African Minerals, the construction of the line will begin in August 2014 and will be spread across the next three years.