Belgium's Préfarail has signed an agreement with Cameroon to construct the country's first tramway in the capital city of Yaoundé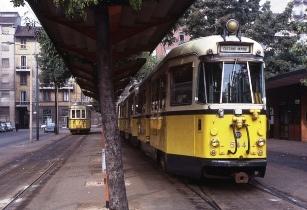 According to the deal, the Belgian company will fund the entire project line. (Image source: jhm024/Flickr)
The agreement, signed by Joseph Rode, MD of Préfarail, and Cameroon's minister of economy, planning and regional development, Emmanuel Nganou Djoumessi, will aim to solve transportation issues in Yaoundé and other major cities in the region.
The project will commence in 2015 and is estimated to cost US$1bn for the first 50km.
The tramway will be operated using the Build-Operate-Transfer (BOT) model, according to Préfarail.
According to the deal, the Belgian company will fund the entire project line and hand it over to the government once it is paid back fully.
The company added that it also has plans for a similar project in Douala after the completion of the Yaoundé tramway.