Dangote Industries Limited has entered into an agreement with General Electric (GE) to collaborate on power, transportation and oil and gas projects in an attempt to develop Nigerian infrastructure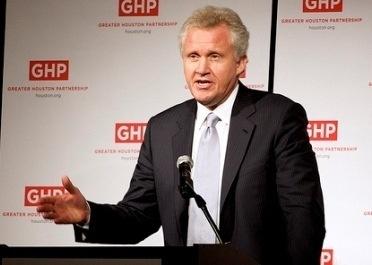 GE global chairman Jeffrey Immelt. (Image source: eschipul/Flickr)
The agreement was signed between Dangote Group president and chief executive Aliko Dangote and GE global chairman Jeffrey Immelt in Lagos last week.
The two firms have agreed to jointly invest in upgrading of the railway infrastructure for Nigeria and work together on projects in the oil and gas sector.
It will also cover projects for the design, production and sales of GE aeroderivative gas turbine power generation packages in Nigeria and other sub-Saharan African countries.
Dangote and Immelt have both expressed pleasure at the collaboration between the two conglomerates for the purpose of infrastructural development in Nigeria and the rest of Africa.
A joint statement from both the companies pointed out that with Dangote Group being one of the largest conglomerates in Africa in the area of cement, foodstuff manufacturing, logistics and real estate and GE a global leader in the design, manufacture, supply and installation of technologies and services, the partnership will be capable of addressing not only Nigeria's infrastructure deficit, but also that of the rest of Africa.
GE has also recently entered into a framework agreement with Transnational Corporation of Nigeria, for the collaboration between the two parties in the development of Nigeria's power and transport sectors, with particular focus on developing Transcorp owner Ughelli power plant.
READ MORE
Transcorp and GE team up to develop power supply in Nigeria