Work on expansion of the Kigali International Airport (KIA), which is scheduled to start this month, will cost at least US$15mn, according to officials from the Civil Aviation Authority (CAA)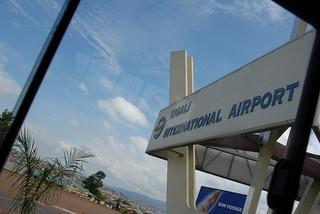 The design for expansion has already been completed and construction would begin in two week's time. (Image source: Dave Proffer/Flickr)
Expansion became necessary when the airport started being used by many more airlines including South African Airways, Qatar Air and Turkish Airlines.
These have joined RwandAir, SN-Brussels, KLM, Ethiopian Airlines, Kenya Airways and Air Uganda.
The expansion will enhance services as well as accommodating the increased traffic at the airport.
The work will be carried out in three phases, beginning with the departure lounge. The arrivals area will be expanded next followed by the baggage area.
Escalators and lifts will also be installed.
"As the economy grows, the number of passengers is expected to increase causing congestion at the airport. To avoid any inconvenience we want to expand it," Tony Barigye, CAA communications officer, was quoted as saying by The New Times.
Passenger traffic at the airport has been increasing at a rate of 15 per cent per year and 400,000 passengers use KIA annually.
The CAA has also procured advanced security and safety equipment to, which includes five hi-tech scanners (a body scanner and four dual view x-ray machines), walk through metal detectors and hand-held metal detectors.