US-based Flight Source International has entered into a partnership with Nigeria's AvonHeli System to establish a helicopter and aircraft maintenance hangar in Nigeria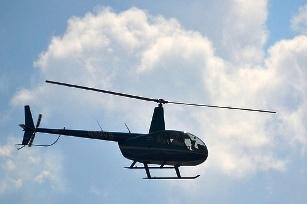 Flight Source International and AvonHeli System are currently studying the Nigerian helicopter market for establishment of the hanger. (Image source: Tobyotter/Flickr)
Avon Heli CEO Ajayi Aremu said, "Both firms are already studying the helicopter market for the establishment of the hangar, which would be an extension of the Flight Source's current hangar in Florida.
"We are looking to set up a helicopter and aircraft hangar here in Nigeria. In Florida, we have a hangar with almost 50 engineers. The workforce there is around 300 including pilots to engineers.
"We are looking at developing a strong workforce here. Apart from professionals, we are looking at students from the universities who have interest in becoming aircraft engineers."
Speaking on the need to tap into the nation's helicopters market, Aremu said Nigerian banks needed to participate directly in the financing of aircrafts and helicopters rather than leaving it to foreign financial institutions.
Aremu also stressed on the need to establish more helicopter training schools in the country, which he added will help address the effect of the high shortage of helicopter pilots in Nigeria.