RwandAir has taken ownership of a new, US$40mn Boeing 737-700 NG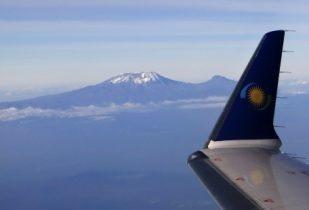 RwandAir flies to many African destinations, including Tanzania. (Image source: Adam Jones/Flickr)
The dry-leased plane, which replaces one of RwandAir's 737-500s, is among the newest operational aircraft in Africa and has the potential to serve southern European destinations, a long-term ambition of the airline.
RwandAir CEO, John Mirenge, said that this was the airline's second purchase this year, and added that there will be a further purchase in February 2014 as RwandAir looks to increase its number of destinations.
"Apart from the recently established flights to South Africa and Ghana, we are also targeting Douara [Cameroon], Juba [South Sudan], Abuja [Nigeria] this year, Harare [Zimbabwe] next year," Mirenge was quoted as saying by Rwanda Focus.
The Boeing 737-700 NG is RwandAir's eighth plane and Mirenge revealed that the airline hopes to have at least 17 planes by 2015 to enable it to cover the entire African continent and beyond.
RwandAir recently opened a new route to Accra Ghana and also operates flights to various destinations in Kenya, Uganda, Burundi, Tanzania, South Africa, the UAE, Libreville and Brazzaville.