A new airline, Africa World Airlines (AWA), has been officially launched in the Ghanaian capital of Accra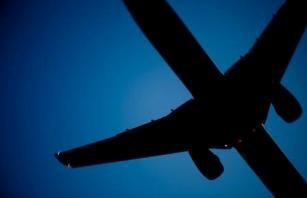 The airline has plans to augment its fleet as and when the market justified. (Image source: Dave Heuts/Flickr)
The airline is to be headed by chief of Ghana's Asogli State, Togbe Afede, with SAS Finance Group, the Ghanaian state-owned Social Security and National Insurance Trust (SSNIT), HNA Aviation (China) and the China-Africa Development Fund (CADFund) acting as shareholders.
AWA, which will provide services including schedule, charter and cargo flights, received its Air Carrier Licence (ACL) from the Ghana Civil Aviation Authority (GCAA) back in March 2011.
According to Togbe Afede, AWA will cover Kumasi, Takoradi and Tamale, with Accra as the nerve centre.
"The route network is structured to create a model centred upon Accra. This will allow seamless one-change connections between multiple city pairs," said Afede at a news conference after the launch of the airline.
Afede added that the arrival of AWA on the aviation scene was significant because it emphasised the growing importance of Ghana as an aviation hub in the sub-region.
Chi Jianxin, chief executive officer of China Africa Development Fund (CADFund) Ghana, said he was hopeful that the involvement of the fund in the venture would "stimulate Ghana's economic growth."
Gong Jianzhong, China's ambassador to Ghana, underscored the need for the deepening of China-Ghana relations and remarked that China would continue to support Ghana.
"My government is ready to continue its development assistance to Ghana and I would urge Chinese businesses to come in to assist in the transformation of the Ghanaian economy," he added.