UK-based cargo airline Coyne Airways has extended its services to more than 30 destinations across Africa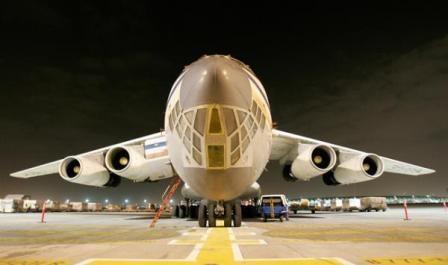 Coyne Airlines now has routes through Lagos, Nigeria, Nairobi, Kenya, and Johannesburg. (Image source: CoyneAir)
The carrier said it now offered service routes through Lagos in Nigeria, Kenyan capital Nairobi, and Johannesburg in South Africa, from almost anywhere in the world.
The company's Dubai-based commercial director Michael Clements said, "This is a new style of service for Africa, designed to give freight forwarders the kind conditions they require when moving freight to challenging destinations.
"We don't just offer transportation from one place to another, we work closely with customers to ensure that they always know where their shipments are."
The company said that its African service will move consignments from the largest oil and gas equipment, to the smallest, most delicate shipments.
Coyne Airways CEO Larry Coyne said, "Customer service is often lacking in Africa. The market is demanding more than just point-to-point, and we are confident that we have the experience, network, and contacts on the ground to deliver excellent levels of service."
According to Clements, the African market has presented exciting opportunities for both import and export. He said, "There is a lot being imported and exported to and from Africa. Beauty products, textiles, and handicrafts are increasingly being exported, and there is oil and gas equipment which needs to be imported. We can mobilise quickly to deal with those jobs."