A number of Chinese construction companies have outlined plans to start the construction of four Nigerian airport terminals in Lagos, Abuja, Kano and Port Harcourt and in June 2013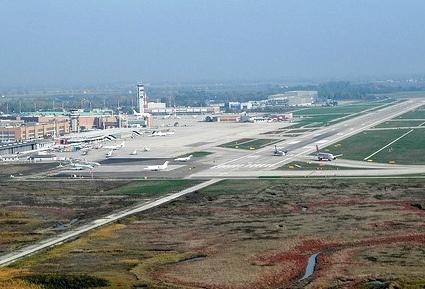 China will provide loan for Nigeria to build state-of-the-art terminals at the four major airports in Nigeria. (Image source: flightlog/Flickr)
The Federal Airports Authority of Nigeria (FAAN) managing director George Uriesi said that the construction of the terminals by the Chinese companies was part of an agreement reached between China and the federal government when the latter took a loan from a Chinese institution for the construction of the terminals.
Uriesi added that after the initial agreement last year, government officials have been doing the paperwork to work out the details of the agreement before the commencement of work by one of the Chinese construction company this June.
The federal government and Chinese investors have reached an agreement that China would provide a loan for the country to build state-of-the-art terminals at the four major airports in Nigeria.
The projects, according to Nigerian daily THISDAY, were planned to be completed before the end of this administration and the terminals would not only meet international standards, but also rival the best in the world.
The prototype of the terminals has already been obtained and the federal government has agreed to provide free land for the project. Due to the expected expanse of the terminal at the Murtala Muhammed International Airport, Lagos, the new terminal would be built a little away from the existing international terminal at the airport but it would share the same runway.
The FAAN managing director also said that the agency would soon upgrade the power supply in all the airports in the country.