A shortage of infrastructure on the African continent has led to transportation becoming 63 per cent more expensive than in Western countries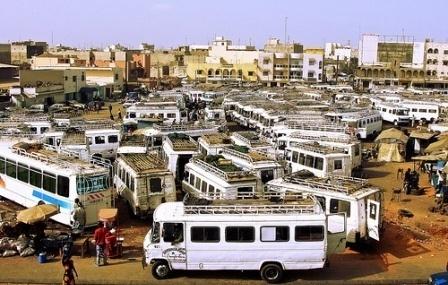 The international survey was carried out jointly by the OECD, AfDB, UNDP and ECA. (Image source: Jeff Attaway/Flickr)
According to a an international survey jointly carried out by the Organisation for Economic Cooperation and Development (OECD), the African Development Bank (AfDB), the UN Development Programme (UNDP) and the UN Commission for Africa (ECA), the proportion of roads asphalted all over the African continent is five times less than in developed countries.
The survey report added, "The rail network should be the key element for the transport system. But more often, it consists of single tracks, starting from inside the country to the coast, with several secondary corridors."
It does, however, bring attention to the "dazzling development of air transport in Africa" since the decision to liberalise the continent's air space was put into action.
"Africa is the top region in the world in terms of development of air transport, particularly since the liberalisation that followed the Yamoussoukro decision approved in 1999 by African leaders," said the report.
Despite the implementation of the decision to liberalise Africa's space, several countries have conceded mutual bilateral rights enabling airlines to carry passengers to third countries, the survey pointed out.
It added that the expensive air, land, rail and maritime transport was one of the major obstacles to the development of intra-African trade, which today only represented 12 per cent of the overall trade on the continent.