KSB Pumps and Valves Namibia, a newly formed company by one of the world's leading pump manufacturers KSB, has named DeWet van Wyk as managing director in order to head up the evolution from a sales office of the South African operation to a fully-fledged company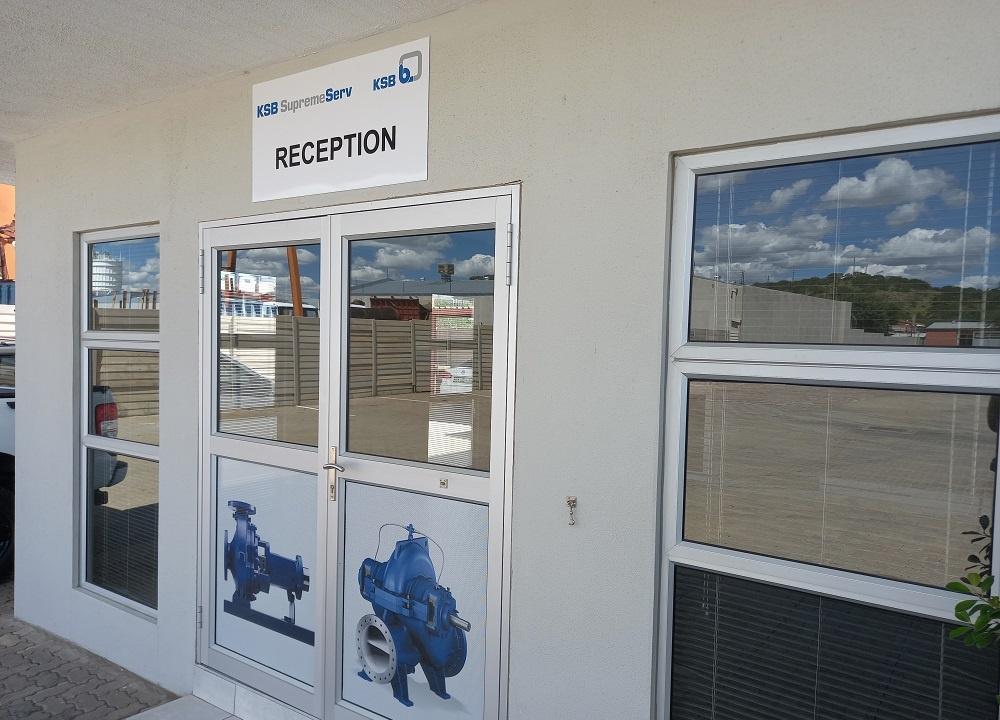 KSB Namibia opened the doors to its impressive new premises in Windhoek, Namibia. (Image source: KSB Pumps and Valves South Africa)
This transition comes at a time when soaring demand for pumps and services necessitates a move to bigger premises with a fully stocked distribution warehouse, service and repair facilities in order to meet future growth requirements.
DeWet has been involved in many pumping projects around the country ranging from the procurement and installation of KSB pumps and valves at the country's major water utilities, to large-scale mining and agricultural projects, as well as a myriad of smaller projects that have commanded equal attention through the years.
He said, "Situated in the Northern Industrial area of Windhoek, the company's new premises consist of nine offices, two boardrooms, reception and fully equipped workshop area. The office block is 370 sq m, while the workshop adds a further 420 sq m to the facility. The workshop has two big roller doors for deliveries and collections that makes access in and out easy. The location has easy access to the highway and we are fortunate that most of our key customers and suppliers are in the same area.
"Additionally, we will have a workshop and a field service team to provide maintenance, services and repairs and enough spares to cater for our footprint in Namibia. This will give us a more dedicated focus on our clients and further improve service and reliability of our supply chains. What is more, we now provide local content to the Namibian market and will not need to constantly import equipment from South Africa, which unnecessarily lengthens delivery waiting periods," DeWet added.
The history of success has been contributed largely by Klaus Streit and KSB up with Fenner in 1990 and Hydroweld two years later. The move to Hydroweld gave the team the room and resources to greatly expand operations in Namibia and laid the path for future business while building long-lasting relationships with the people of Namibia.
This growing success led to the operation becoming a KSB Sales Office for KSB Pumps and Valves South Africa in 2014 and effectively laid the foundation for the establishment of the new business.