Schneider Electric has signed a partnership agreement with Steelcor Power to produce medium voltage (MV) switchgears in Boksburg, South Africa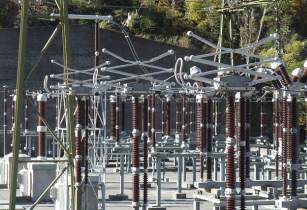 The Premset switchgears will allow medium voltage operators to enhance safety and network efficiency. (Image source: Kecko/Flickr)
According to a company statement, the product will be built using a Shielded Solid Insulation System (2SIS). The Premset switchgears will allow MV network operators to increase safety and efficiency while simultaneously minimising downtime and meeting the needs of the smart grid. The product protects all the switchgear's live parts with earth-screened solid insulation, reducing the risk of internal arcing and facilitating top performance in practically any environment.
Schneider Electric country president for Southern Africa Eric Leger said, "We believe that this ground-breaking partnership presents many new opportunities for manufacturing on the African continent."
In order to produce the switchgear units, Steelcor Power has added 900 sqm to its factory at Boksburg. The first unit is expected to roll off the line for inspection by Schneider Electric France by the end of next month. A further 14 units are planned for the year, and production for 2016 is expected to scale up to 200 units with an annual increase of 20 per cent.