Gestamp Renewable Industries has established its presence in the South African renewable energy components market by announcing plans to carry out more than US$300 million worth of contracts in the country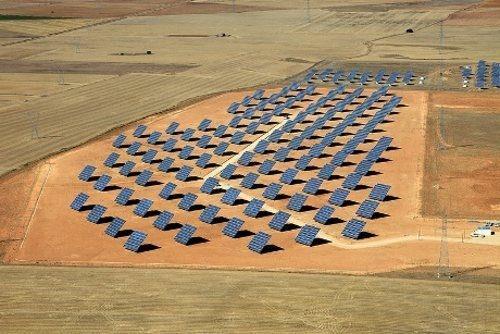 A previous solar PV project conducted by Gestamp Renewable Industries in Spain. (Image source: Gestamp Renewables)
The company, a division of Spanish-based Gonvarri Steel Industries, signed joint-venture agreements between its Gestamp Wind Steel and Gestamp Solar Steel subsidiaries and local industrial partners in South Africa.
Solar solutions integration specialist Gestamp Solar Steel will set up a manufacturing facility in Johannesburg by the end of 2012 and will aim to manufacture up to 350MW of PV and CSP per annum, while Gestamp Wind Steel will open a facility in Cape Town from which it will aim to manufacture close to 200 steel wind towers per year.
Gestamp Renewable Industries chief executive officer Javier Imáz said, "With these investments, Gestamp reinforces its intentions to make South Africa a key market in its global strategy.
"With these manufacturing facilities we will be able to deploy and share our know-how with the local market."
Gestamp Wind has already won a 75MW wind energy project in Victoria West in the central Karoo region in which it will invest close to ZAR 1.6 billion (US$195.3 million), while Gestamp Solar will also invest ZAR 1 billion (US$122 million) into two PV projects measuring 18MW and 12MW in the Northern Cape.
Gestamp Renewable Industries has said that it expects both divisions' projects to be under operation by the end of 2013.