Africa needs engineers as much as it needs doctors to prevent deaths, according to South African entrepreneur and founder of Paramount Group, Ivor Ichikowitz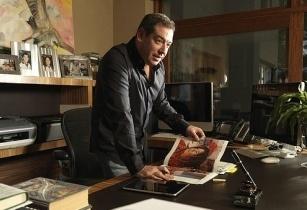 Ivor Ichikowitz, founder of Paramount Group, explained that dedicated engineers and investment to tackling the increasing number of deaths are needed in Africa. (Image source: Paramount Group)
The entrepreneur, who heads a privately-owned defence and aerospace business in Africa that produces equipment for peacekeeping, internal security and defence services, said the need for engineers in the continent should be perceived in the same way importance is placed on medical staff.
Ichikowitz explained, "Across Africa, poor sanitation systems and environmental defences consistently lead to people requiring medical support, particularly during floods and droughts."
According to Paramount Group, South Africa only has 473 engineers per mn people, as opposed to developed countries such as Japan which have 3,306 per mn.
"If we dedicated more engineers and investment to pro-actively tackling these problems in the first place then we could save many more lives across the continent and doctors could tackle other emergencies," Ichikowitz continued.
Working on various projects, Paramount Group has 1,500 employees, among them are highly skilled engineers but founder of the company, Ichikowitz asserted more needed to be done on a global scale to save lives in Africa.
Ichikowitz added, "For Africa to reach its full potential we need to drive a new era of industrialisation across the continent."
Paramount Group has experienced annual growth increase by up to 50 per cent year after year and turnover is estimated to reach US$1bn by 2015, it said.