VDW organising shared Blue Competence stand at EMO Hannover 2011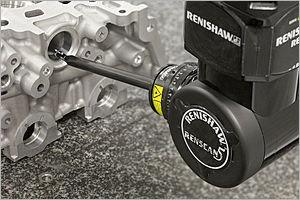 VDW organising shared Blue Competence stand at EMO Hannover 2011
At the EMO Hannover 2011, held from 19 to 24 September, the machine tool industry will for what is already the fourth time be participating in a fair under the Blue Competence trademark. "Enabling Sustainability for Manufacturing" is the watchword for 30 companies from this sector and its close relatives in terms of production technology who in Hall 16, Stand E04, will be showcasing their solutions for sustainability in industrial production processes. The principal focus will be on the issue of energy-efficiency. The stand is being organised by the EMO organiser VDW (German Machine Tool Builders' Association), Frankfurt am Main.
 At the shared Blue Competence stand, the companies will be showcasing solutions with which they downsize ongoing operating costs for their products and at the same time achieve beneficial ecological effects.
The stand will spotlight how energy consumption levels at individual subsystems can be simultaneously recorded in various machining steps.
This enables the biggest energy-consumers to be identified, which is essential for reducing the energy consumption of the machine as a whole by appropriate measures or precautions. Optimisation packages for hydraulic units will be presented, for example, that depending on the definition of the initial status exhibit energy savings of up to 80 per cent.