Dangote Group has appointed TATA Consulting Engineering as management consultants for the construction of a US$1.9bn fertiliser plant in Nigeria's Edo State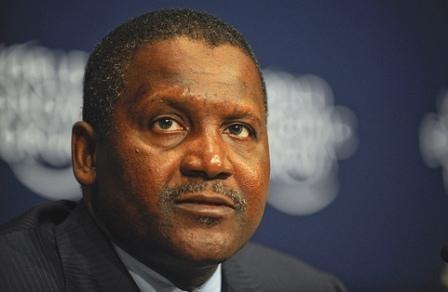 Dangote Group president Aliko Dangote. (Image source: World Economic Forum/Flickr)
Dangote Group president Aliko Dangote has said that the company was set to put in place international standards at the fertiliser plant, which will attempt to assist in revolutionising agriculture in the country and the continent.
According to a report in Nigerian daily ThisDay Live, the plant will be the biggest fertiliser project in Nigeria.
ThisDay quoted Dangote as saying, "Our ultimate goal is to build a world-class plant that meets the highest global standards.
"We trust TATA Consulting Engineers with this project as we believe they have capabilities to handle such a large scale project with multiple dimensions."
According to the agreement, TATA Consulting Engineers will assist the Dangote Group with the assessment of engineering, construction management, quality management, health and safety management and the entire gamut of project management services.
TATA Consulting Engineers managing director JP Haran said his company's association with the Dangote Group was based on a strong foundation of common trust.
Haran added, "We will ensure that we meet the Dangote Group's expectations in delivery and complete the project on time."