Abu Dhabi-based satellite operator Yahsat will aim to introduce new broadband services to parts of Africa with low or poor connectivity following the successful launch of its second satellite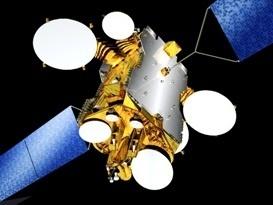 Y1B was launched from Baikonur Cosmodrome in Kazakhstan aboard an ILS Proton launch vehicle. (Image source: Yahsat)
The Y1B satellite, which weighs more than 6,000kg and features a spacecraft power of 14kW, will be used to provide a range of government and commercial applications to customers across North Africa, the Middle East and parts of Asia.
Y1B was delivered to orbit via an ILS Proton launch vehicle launched from Kazakhstan's Baikonur Cosmodrome.
Through its YahClick service, Yahsat has planned for the satellite to provide connectivity to remote and underserved areas, as well as reduce the time required to set up communication networks across the region.
Yahsat CEO Tareq Abdul Raheem Al Hosani remarked: "With the satellite in orbit, we are on track in our mission to connect communities around the region with reliable, affordable broadband services through our YahClick service.
"Communications is a vital factor for economic and social growth in today's world and we are very excited to be bringing this pioneering vision into reality."
The company has teamed up with partners in 28 countries across its operational region to offer YahClick to potential business, public and individual customers.
Yahsat vice chairman Jassem Mohamed Al Zaabi said, "The successful launch of Yahsat's Y1B satellite reaffirms Abu Dhabi's commitment to growing and developing the ICT sector across the region.
"We believe technology has the ability to change the way we live and work – by pushing the boundaries of technological development we can enhance communities' lives," he added.
Y1B has a 15-year design lifetime and has been equipped with a commercial multi-beam Ka-band payload.