Majid Al Futtaim, one of the leading shopping mall, communities, retail and leisure pioneers across the Middle East, Africa and Asia, has announced the acquisition of Beam Portal, the owner of the UAE mobile wallet app Beam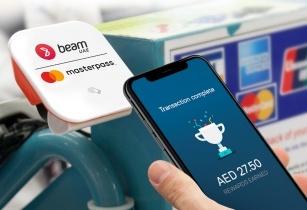 Majid Al Futtaim acquires the UAE's leading mobile wallet app. (Image source: Majid Al Futtaim)
The acquisition grants Majid Al Futtaim ownership of Beam's IP rights, branding, and e-wallet services across the region, representing a significant milestone in the company's digital transformation.
Set to become the digital payment wallet across all Majid Al Futtaim businesses, Beam enables the retailers to accept mobile payments and engage with customers directly through their smartphones. The payment and rewards platform, which already has a partner network of more than 2,000 stores in the UAE, is set to enhance Majid Al Futtaim's shopping experience, allowing customers to pay by phone while earning cash back on their purchases.
Joe Abi Akl, acting chief corporate development officer at Majid Al Futtaim, said, "As the line between the physical and digital worlds continues to fade, we are investing in our digital transformation to ensure we are providing customers with experiences they want and need."
Abi Akl added, "The integration of Beam within our businesses is a landmark moment that will enable us to better serve our customers and gain a better understanding of their preferences through multiple touchpoints. We look forward to harnessing the power of Beam's technology to help us replicate our physical prominence in the digital world."
As part of the acquisition, Majid Al Futtaim will expand Beam's offering across the region, enabling other retail businesses to benefit from its payment services. In addition, Beam recently launched in Majid Al Futtaim fashion and home retail stores in the UAE and will be expanded across all Majid Al Futtaim retail stores in 2019. The platform is expected to enable various innovative solutions that will offer a seamless customer journey across Majid Al Futtaim destinations.
Effective now through 1 January 2019, new Beam customers paying for the first time through the app, will receive 30 per cent cashback in their Beam wallet, at Majid Al Futtaim owned locations, including its fashion and home stores, Carrefour, VOX Cinemas, Ski Dubai, and Magic Planet.