Infonetics Research: Small cell backhaul deployments driven by capacity, coverage, quality; all-IP/Ethernet backhaul imminent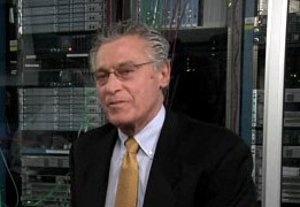 Infonetics Research: Small cell backhaul deployments driven by capacity, coverage, quality; all-IP/Ethernet backhaul imminent
Market research firm Infonetics Research released its IP/Ethernet and Small Cell Backhaul Strategies: Global Service Provider Survey, findings from which follow.
Analyst note


"In our IP/Ethernet and small cell backhaul survey, 58 per cent of the operators we interviewed said they will deploy small cells (microcells and picocells) by the end of 2011, and 68 per cent plan to in the future, a clear indication that small cells are a growing part of a total coverage/capacity/quality strategy for 3G," explains Michael Howard, principal analyst and co-founder of Infonetics Research.
IP/Ethernet and small cell backhaul survey highlights

        About 150 operators are actively deploying a single (no TDM) all-IP/Ethernet backhaul in some part of their network in 2011, up from 25 in 2009 and about 100 in 2010

In addition to the usual drivers for moving to all-IP/Ethernet backhaul (mobile broadband traffic, HSPA+, LTE planning, etc.), a new driver popped up in this year's survey: fixed mobile convergence
(FMC), as carriers plan to optimize operations by converging mobile and fixed traffic in the same network

Compared to last year, more operators now are planning to use Pseudowires, dual TDM/Ethernet microwave, and EFM bonded copper for backhaul

 Packet timing and synchronization is no longer a top barrier to deploying IP/Ethernet backhaul

Only 5 per cent of respondents will deploy LTE microcells/picocells in 2011, and 37 per cent more plan to deploy in 2012 or later; we are still very early in the game for LTE microcells/picocells
IP/Ethernet and small cell backhaul survey synopsis 

For its IP/Ethernet and small cell backhaul survey, Infonetics' interviewed service providers from around the world that operate or lease mobile backhaul transport network facilities to determine current carrier thinking on the drivers, barriers, and expected timing of the movement to IP/Ethernet and small cell backhaul.
Respondent organizations include many of the important service providers within each region, and provide a significant portion of 2010 worldwide capex and revenue (26 per cent and 24 per cent, respectively). Infonetics interviewed incumbent operators (58 per cent), competitive providers (32 per cent), and mobile operators (11 per cent) in EMEA (52 per cent), North America (37 per cent), and Asia Pacific (11 per cent).