Mobile Device Management (MDM) leader Mobilethink becomes provider-of-choice for global telecoms giant Huawei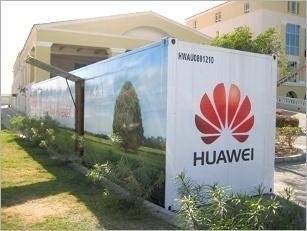 Mobile Device Management (MDM) leader Mobilethink becomes provider-of-choice for global telecoms giant Huawei.
Mobilethink A/S has announced that its business partnership with global telecoms giant Huawei has been extended to cover further networks in the Middle East and Africa.
As a provider-of-choice for Huawei, Mobilethink is now delivering device management solutions as part of the Huawei turn-key network solutions to over 70mn subscribers in Africa including a large operation in the MTN group.
Mobilethink's device management solutions (DMS) address the fundamental need of a network's mobile users. It provides end users with mobile connectivity to access Internet and MMS services.
Auto-detect device requirements
Mobilethink's DMS is seamlessly integrated into the backend of an operator's network, so that the firm can auto-detect the device requirements of any subscriber when s/he switches on his mobile. The device is then configured automatically within seconds.
Mobilethink's DMS services are unique in the device management services industry because of their scalability – smaller network operators can use its cost-effective, cloud-based services and they can be ramped up to meet the needs of the largest network in any country.
One example of Mobilethink's DMS scalability is the ability to combine hosted device management solutions with remote network integration in order to offer a complete, yet highly cost-efficient device detection and configuration solution to match the budget of any operator.  Another example is a solution delivered to Nigeria's Globacom, which includes advanced device management through a highly advanced customer care interface. This is probably the first major scalability DMS installation of its kind in Africa and contains features such as device lock/wipe and application management for pushing applications to end user devices.
Unmatched device support
Mobilethink is delivering unmatched device range support to network operators in all continents including Africa. With possibly the most diverse range of mobile devices in any continent, African operators need Mobilethink's extensive database of device settings to deliver effective customer care.
By September 2011, Mobilethink's device database covered more than 2,850 devices from 175 mobile brands ... the largest database of mobile settings in the world.
And thanks to Mobilethink's close cooperation with over 150 device manufacturers, the database grows every month, enabling the firm to offer connectivity support to any new device before it gets launched into the market.
"Clearly, Mobilethink is proud to serve Huawei and its global networks," says Thomas Yde Frederiksen, Mobilethink's chief of product management and marketing. "This relationship first started in 2008 and we believe has since grown to become one of the most solid customer-vendor relationships in the telecoms industry."
Trust and performance
Alex Zhou, Huawei's director of the cooperative department, adds:"The business relationship built up with Mobilethink over the years is exemplary and is based on trust and performance. We have seen the deep impact of Mobilethink's device management services at the local operator level and are therefore delighted to extend our business relationship as a result."
Mobilethink is a Danish-based company with operating units in Kuala Lumpur (Malaysia) and Shenzhen (China). Founded in 1999, the AAA credit rated company provides advanced and scalable device management solutions to over 100 network operators such as Warid, Econet and Vodacom in the African continent.
Mobilethink also has an analytics product now being used by many network operators, delivering them with business-critical data to better understand the capabilities and features of mobile devices used within their networks. Armed with its device population intelligence and reports, network operators can develop more effective marketing campaigns to increase revenues from new Internet content and services, offer phone upgrades and raise the bar in customer conversion and retention.