Telecom company Etisalat has launched its first commercial 5G wireless network in the UAE, the first by any operator in the Middle East and North Africa (MENA) region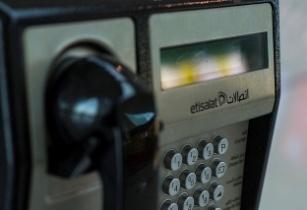 Etisalat will roll out 5G wireless services to customers in select locations in the UAE starting September. (Image source: Almas Baig/Flickr)
5G networks are said to be at the heart of the next phase of industrial expansion, which will include technologies such as machine learning and internet of things (IoT) among others.
The company said that selected locations in the UAE will get 5G fixed wireless services starting September and these services would be available in other parts of the country based on demand.
"Today's announcement is a historic moment for the company as the commercial launch of the 5G network will set a milestone for the UAE. Etisalat today is the first telecom operator in the world to provide this ultra-high 5G C-band data speed as a commercial service over the wireless network," Saleh Al Abdooli, CEO, Etisalat Group, said
"5G stands out as a game changer with rich potential, an evolution that would elevate services, performance, and enablement. It is the natural progression as part of our network modernization journey, the anticipated technical specifications are promising, bringing along various desirable features and functionalities," Al Abdooli added.
Large bandwidth in 5G networks allows users to use data-intensive applications such as high-resolution streaming, gaming, AR/VR and self-driving vehicles among others without an impact on user experience.
The company showed downlink throughput more than 5Gbps on the site level and more than 1.5Gbps on a customer's device.
Etisalat demonstrated its network capabilities using a 5G-based drone with a 360° VR camera and 4K streaming experience.