Angola Cables has announced to establish a point of presence (PoP) in Cape Town before the end 2017, aiming to expand its network reach and peering capabilities in South Africa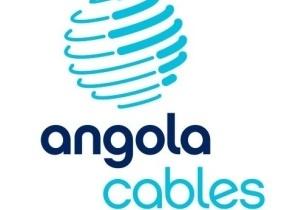 Angola Cables aims to improve internet connectivity to and from the continent. (Image source: Angola Cables)
The decision comes as a result as the company has been experiencing exponential customer growth in its customer base after almost a year of operations in the country.
Angola Cable currently has a PoP in Teraco in Johannesburg. The new PoP in Cape Town is expected to meet the increasing demand of the customers as well as enhance the peering activities of the company in the region.
"this expansion will give us the ability to attend to local internet and content demands, as well as enhancing our peering activities in the region," said Darwin Cost, product manager at Angola Cables.
One of the fast growing wholesale provider of internet services in sub-Saharan Africa with a growing global infrastructure, including the Monet and South Atlantic Cable Systems (SACS), Angola Cables focuses on growing its presence on the continent.
With the completion of SACS in mid 2018 and Monet in 2017, the company is expected to pioneer the fastest routes between South Africa and Brazil and the USA.
With an aim to expand African-based clients' presence overseas, the company has developed a EuroRing, to provide African companies improved connectivity to Europe, including access to the major cloud services providers and content providers.
Founded in 2009, Angola Cables operates in the wholesale market and in international transmission capacity in submarine cable systems and IP Transit. The company also runs Angonix, which an internet exchange point located in Luanda.