Security solutions provider G4S has signed a contract with the Tangier Med Port Authority and Tangier Med Special Agency to deliver a range of integrated security solutions at the Tangier Med Port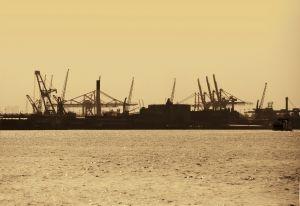 G4S will employ more than 300 special security personnel at the port in Morocco for implementation of the project. (Image source: sxc.hu)
The three-year contract, worth approximately US$15mn, will see G4S secure the port's assets, commodities and people through providing a broad range of specialised services, including operational and technical security focusing on passenger and freight screening.
G4S will also employ more than 300 special security personnel at the port.
G4S global ports solutions director David Fairnie said, "We are delighted that the Tangier Port Authority has chosen us as their strategic service provider. We are well-positioned to offer our clients a bespoke solution that is developed through a broad understanding of global trends and innovations.
"We are well-versed in operating in large complex environments and are looking forward to working with the Tangier Port team to deliver services fitting of one of the most progressive ports in the world."
Tangier Ports manager Mohamed Maghazi said, "We are looking forward to the implementation of G4S security plan at the port."