BlackFog, the leader in on-device data privacy, data security and ransomware prevention has announced a partnership with Telkom Business, a South African telecommunications provider, to deliver security solutions to help protect the digital journey for small, medium and micro enterprises (SMMEs) as they work to embrace digital transformation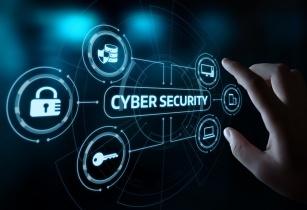 Telkom Business' smart cybersecurity solutions provide protection from malware, ransomware and spyware, and are aimed at preventing endpoint devices from cyberattacks. (Image source: Adobe Stock)
In the wake of the Covid-19 pandemic, there's been a significant surge in cyberattacks as businesses across the globe digitised their operations to adapt to remote working. Cyber crime has risen exponentially, with BlackFog recording more than 175 publicised ransomware attacks to date this year. With the increase in cyberattacks, Telkom Business launched Smart Secure Solutions in partnership with BlackFog to offer affordable cybersecurity solutions to SMMEs.
"The partnership with BlackFog is part of Telkom Business' software-as-a-service solutions to help businesses to fast-track and secure their digital journey. Smart Secure prevents the loss of data and the unauthorised collection and transmission of data," said Innocent Pereira, business executive marketing, Telkom. "Businesses can use this solution to prevent malicious activity across all company devices and protect their intellectual property. It equips businesses with the tools they need to successfully run a business in the digital economy."
Telkom Business' smart cybersecurity solutions provide protection from malware, ransomware and spyware, and are aimed at preventing endpoint devices from cyberattacks to ensure that small businesses can protect their data from unauthorised access and potential threats. Through the partnership with BlackFog, Telkom Business provides SMMEs with software that monitors enterprise compliance with global privacy regulations such as the POPI Act and GDPR.
"When we look at successful cyberattacks, all roads lead to data exfiltration. Without it, cybercriminals are unable to steal information for competitive, disruptive, or monetary gain," said Dr Darren Williams, BlackFog founder and CEO. "BlackFog's disruptive technology prevents unauthorized data exfiltration, effectively allowing organisations to stop hackers in their tracks. BlackFog is excited to partner with Telkom to deliver this level of cybersecurity to their customer base."
Smart Secure leverages behavioural analysis to pre-empt potential attacks by preventing unauthorised data exfiltration, ensuring that data that is on a device stays on the device and protecting employees from cyberattacks no matter where they are working. This protection will enable businesses to successfully get connected, win customers and maintain productivity, without worrying about the safety of their data.