Construction has started on a new 24MW data centre located in River Fields Bredell, Teraco Data Environments has announced today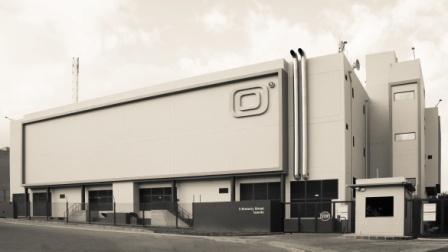 Exterior of the current Teraco Isando site (Image source: Teraco)
Situated 20km north of Teraco's current Isando campus, which is being expanded to 20MW, the Bredell facility will bolster the firm's total power supply to 50MW by the end of 2017.
"Teraco will be comparable to global data centres and by a large margin, Africa's biggest data centre provider," commented Teraco CEO Lex van Wyk.
As part of the Isando expansion to be completed in December this year, Teraco will also be extending its NAPAfrica service, Africa's largest Internet Exchange Point (IXP).
NAPAfrica is a neutral, layer 2 Internet Exchange (IX) Point, allowing multiple networks and ISPs to connect using an exchange environment through a single peering point instead of using costly multiple direct links to different providers.
IX points are located in each of Teraco's data centres in South Africa.
"We want to ensure that all our clients are able to benefit from the peering exchange and all the technology within existing Teraco data centres," added van Wyk.
"Cloud computing and outsourcing within enterprise has grown in acceptance and popularity. The Internet of Things (IoT) increased demand for online content and storage requirements are also all trends playing a significant role within a data centre."
For a more detailed report on the data centre market, see the November issue of African Review.