Autodesk has announced the 2022 release of its Civil 3D and InfraWorks software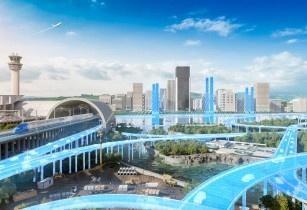 The new software capabilities and enhancements enable users to achieve more complex designs, without compromising on accuracy. (Image source: Autodesk)
Distributed across Southern Africa by WorldsView, the new software capabilities and enhancements enable users to achieve more complex designs, without compromising on accuracy.
Civil 3D now includes some improved features such as:
• Grading Optimisation now accommodates user-imposed constraints, such as grading and drainage elements.
• Users can now extract design data and export it to custom reports or AutoCAD tables, thanks to the enhanced Project Explorer user interface. It will also support local languages now.
• Connected alignment functionality now offers an expanded range of geometric options including multi-arc curves or spirals allowing users to design more complex road interchanges.
• Enhancements to pressure networks allow for the colour and diameter of the compass to be specified when laying out a path-based pressure network. Additionally, pressure network spanning labels can be easily created and points of vertical intersection (PVIs) can be removed from overridden station ranges for a cleaner design.
Complementing the Civil 3D improvements, the 2022 release of InfraWorks now features the following enhancements:
• An enhanced road decoration tool, complemented by a large library of decorations.
• Bridge girder modelling capabilities have been expanded, allowing for more complex parametric 3D bridge girders to be modelled.
"The 2022 software enhancements will give designers, engineers and contractors the tools to build better quality infrastructure, with greater ease. The accuracy and control that are afforded by the Autodesk suite, set it apart," said Chelsey Turner, infrastructure marketing manager, WorldsView.