In the face of dwindling oil prices on the international market, most forward-looking nations of the world are exploiting viable alternatives presented by Information and Communication Technology (ICT)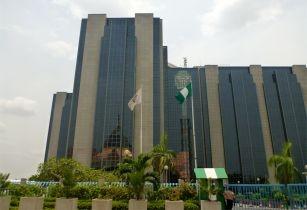 Remita aggregates multiple bank accounts and makes online payments easy for the government, corporate organisations, SMEs and individuals. (Image source: Rick McCharles/Flickr)
Indigenous software giant SystemSpecs made its foray into Nigeria's growing ICT industry with this goal in its sights. Small wonder that within a short space of time, the company is already doing Nigeria proud globally with the revolutionary changes it has made in the nation's financial landscape.
In 1992, John Obaro left a fulfilling career in the banking industry to start SystemSpecs. He kicked off with a skeleton staff as a partner agent of Systems Union, UK. He has since grown to develop a firm that has become Nigeria's foremost indigenous software house, with more than 160 talented Nigerians from various backgrounds and disciplines. Today, SystemSpecs' homegrown HumanManager Payroll and Human Resource Management software is a leading name among public and private sector organisations in Nigeria, while its flagship software Remita is credited with redefining Nigeria's financial landscape.
Remita is an electronic platform that helps the government, corporate organisations, SMEs and individuals make and receive payments easily. It aggregates multiple bank accounts, giving customers the ability to perform the complete suite of eTransactions. Major billers also find Remita a useful tool, since it offers multiple payment options, generates instant receipts and transaction reports
Before the President Muhammadu Buhari administration implemented the much-vaunted Treasury Single Account (TSA) policy, government agencies reportedly operated about 17,000 scattered and poorly monitored bank accounts. This bred a culture of corruption, manifesting in fragmented bank accounts, compromised revenue remittances and deposit dormancy. For years, the government's attempts to adopt TSA were unsuccessful, as the CBN lacked the technological capacity to manage the retail aspect of the policy. A foreign e-technology platform, RTGS, initially expected to drive the payment leg of Nigeria's TSA project, was subsequently found to be unsuitable for retail payments. SystemSpecs came into the picture, and lost no time overcoming this challenge from an innovative standpoint.
"Remita has been around for 10 years, with a view to revolutionising payment in Nigeria," said SystemSpecs executive director Deremi Atanda, during a recent interview on CNBC Africa's mid-belt programme Power Lunch. "Somewhere along the line, the country wanted to implement a fiscal policy which required the support of payment technology. We got onto the scene and proved we could deliver. That actually marked the start of our involvement with a significant national initiative."
Thankfully, this landmark has not gone unnoticed by top players in the ICT industry. At the high-profile Tech Titan awards held in Lagos last month, SystemSpecs beat notable competitors in the industry to emerge the 'Pan African Software Company of the Year.' Its brainchild Remita also received accolades as the 'Most Revolutionary eGovernment Product of the Year', while the company's founder Obaro made the list of Nigeria's Top 50 Tech Titans at the industry night.
At the June 2016 CBN Cashless Card Expo, Remita came up for mention as the most efficient e-Revenue service, even as it emerged the 'Best Software Solution of the Year' at the Nigerian Telecoms Awards. This steady stream of recognition is hardly surprising to ICT pundits. Nigeria is reportedly lagging behind in the global ICT market share, considering that the sector contributes over 10 per cent to the nation's GDP and can potentially overtake South Africa as the continent's largest ICT market with more investments. SystemSpecs is in the business of realising this dream. Obaro insists investment in the sector can open up new frontiers for the nation's economy, unlocking revenue streams that would hedge the country against fluctuating oil prices on the international market. Expectedly, SystemSpecs is deploying its long track record in ICT to realise this dream and getting all the acclaim that comes with it.
SystemSpecs' season of awards precedes its involvement with TSA. In 2012, Financial Technology Africa named its Remita 'Outstanding Public Service Product of the Year. This was replicated at the Beacon of ICT awards in 2013, when SystemSpecs was again adjudged the 'Software Company of the Year' and bagged the Central Bank of Nigeria's (CBN) 'Public Sector Award of Excellence for FG MDA'.
The company maintained its success streak in 2014, when it bagged 'Outstanding Achievement in Software Development' and 'Most Outstanding Software Solution' at the Nigerian ICT Centenary Awards. In 2015, SystemSpecs was also celebrated as the 'Software Company of the Year' by NITMA and 'ICT/Telecommunications Company of the Year' by Leadership Group, respectively.
"We will continue to extend the frontiers of e-Payment, financial and human capital software solutions which SystemSpecs is known for," Obaro assured recently while reacting to SystemSpecs' consistent awards for innovation.
On a global scale, SystemSpecs is also making giant strides. Earlier this year, the company was conferred the Leadership in Technology award by the Africa Forum Scotland to recognise its promotion of excellence, best practice and innovation, especially with its software Remita. The award was multi-pronged, since Obaro was also named a fellow of the Centre for African Policy, Development and Research, Scotland for his efforts at improving ICT.