Ghana's Fidelity Bank chooses software giant IBM to manage its technology infrastructure and services for a period of five years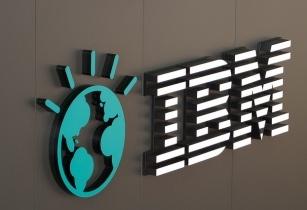 IBM will aid Ghana's Fidelity Bank deliver advanced financial and customer services. (Image source: Patrick/Flickr)
During this time, IBM will aid the bank in delivering advanced financial and customer services, stated a press release by IBM. These services include IT functions such as managing the bank's server, security, storage, networks, end user services, branch support, ATM infrastructure support and datacentre services.
Officials from Fidelity Bank said the bank is looking to explore its operational efficiencies as it prepares to adopt new strategies for growth.
Edward Effah, managing director of Fidelity Bank, said, "In the rapidly changing Ghanaian banking industry, with far more players and competition than ever before, consumers are entitled to expect benchmark service and protection from market challenges. Our partnership with IBM will enable us to deliver and exceed these stakeholder expectations."
With a balance sheet of US$1bn, Fidelity Bank is one of the leading financial institutions in the West African nation. Bank officials stated that Fidelity Bank hopes to become one of Ghana's top three banks in the next five years, for which it requires stable technology and enhanced IT services.
Joe Mensah, country general manager of IBM Ghana, said, "The economy is going through a unique phase in its evolution and we are seeing that the appropriate deployment of technology solutions and services in the nation's financial services sector will be key to boosting the growth momentum already achieved in the sector and by extension in the macro-economic environment."
To support the bank's goals, IBM will also combine local and international expertise, including round-the-clock technical support from IBM's international global delivery centres to ensure the bank achieves cross-channel integration and a seamless customer experience across all its touch-points.