Barclays Bank of Kenya has launched PINGIT, a mobile money transfer service, in an attempt to boost mobile commerce and diaspora remittances between Kenya and the UK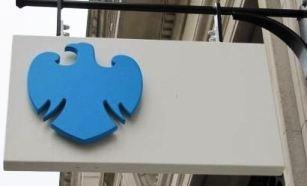 Barclays claimed that the PINGIT service will allow its customers to enjoy free money transfer solutions on their mobile phones. (Image source: HowardLake/Flickr)
The bank claimed that the PINGIT service would allow customers of Barclays to use money transfer solutions on their mobile phones. With this development, Barclays has become the first bank to launch an international fee-free mobile money transfer service.
Barclays Bank managing director Adan Mohamed said, "Hot on the heels of the Kenyan service launch, Barclays Plc is planning to further rollout the service across 12 African countries by the end of the year alongside further expansion into Europe in early 2013."
Mohamed added that Barclays Bank, with this service, would be well-positioned to play a key role in mobilising diaspora remittances and facilitating bilateral trade between Kenya and the UK.
According to a Central Bank of Kenya source, annual remittances to Kenya was more than US$1bn, with a significant amount coming from Europe.
Mohamed added, "From this perspective, the launch of Barclays PINGIT on the Kenyan market is an affirmation of the country's growing relevance in the international financial market.
"The launch of PINGIT will also be a convenient choice that will allow Barclays Hello Money customers in Kenya to receive money from their friends, families and business associates in the UK for free."
Commenting on the rollout, Barclays Plc chief executive Antony Jenkins, said, "PINGIT is quick, convenient, secure and free and has revolutionised how people send and receive money in the UK.
"Kenya is a key market where Barclays has operated for more than 95 years, and we anticipate significant demand for mobile payments across Africa."