The World Bank has approved a US$450mn loan to support key governance reforms in Morocco as part of the government's ambitious strategy to modernise the public sector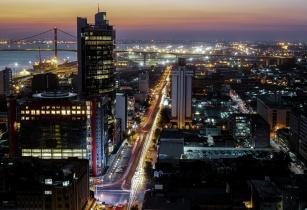 Morocco government aims to modernise the public sector. (Image source: Adobe Stock)
Morocco has embarked on a long-term and wide-ranging reforms to improve the overall performance of the public sector and to improve citizen-state engagement. Building on the past World Bank governance programmes in Morocco, the Public Sector Performance (ENNAJAA) Programme for Results (PforR) aims to improve the performance and transparency of government operations and service delivery.
"For Moroccan citizens, the quality and transparency of public services is a fundamental development priority to foster trust and improve the timeliness and quality of administrative procedures, as laid out in the diagnosis of the New Development Model. This programme will support key measures to help maximise the impact of the government's strategy and to modernise the public administration's delivery model," said Jesko Hentschel, World Bank Maghreb country director.
The programme is built around three areas. The first aims to improve the efficiency and transparency of public spending and to improve resource allocation. The second area is aimed at improving revenue collection and tax compliance while the third area is focused on improving the foundations of digital transformation by digitally connecting government administrations to provide users with integrated access to public services as well as by promoting the production and publication of data on an open access principle. These are foundational enablers for the Government of Morocco's digital transformation and citizen-centric service delivery agendas.