Sabre Corporation, a leading software and technology provider that powers the global travel industry and, InterGuide Air Service, a Lagos-based travel company, have extended their partnership with a long-term agreement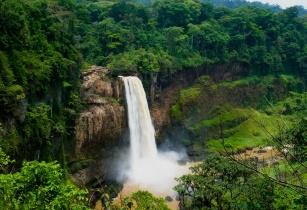 InterGuide will continue to operate as Sabre Central and Western Africa. (Image source: Adobe Stock)
Through the extended agreement, InterGuide, an influential local partner with multiple verticals, will continue to operate as Sabre Central and Western Africa and as such will continue to make Sabre's distribution services, bookable travel products and technology services, including those from Sabre's partner ecosystem, available to travel agencies, corporations, and travel suppliers in 13 countries across the region.
The partnership will help enable Sabre to grow in existing countries, Nigeria, Ghana, Cameroon, Senegal, Liberia and Ivory Coast and to enter new countries including Mali, Togo, Benin, Mauritania, Niger, Gabon and Burkina Faso.
"We're delighted to extend our relationship with InterGuide during this critical time for the travel industry," said Salman Syed, vice president EMEA for Sabre Travel Solutions. "The challenges facing the industry today require a concerted collaborative effort between specialist partners. We are excited to leverage our technology expertise and InterGuide's regional network and strong geographic ties to benefit travel customers, suppliers and agencies in Africa."
To further support the region, Sabre and InterGuide are investing in the team, adding a new position in to the airline commercial team. Bobby Bryan will join as the new sales and account director and will be based in Lagos. In addition to this, InterGuide has added Hamish Broom, former Sales Director, EMEA at Sabre into the leadership team and is adding more team members in the expansion countries.