Isizwe, an internet service provider that offers online access to low-income communities, has raised US$460,000 in funding from Global Innovation Fund (GIF) to de-risk its model and encourage further investment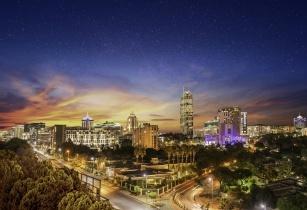 Isizwe offers unlimited Wi-Fi access in townships and informal settlements on a low-cost, pay-per-use basis. . (Image source: Adobe Stock)
The investment, which is from UK-based VC firm GIF, at this early stage will help de-risk Isizwe's model and potentially catalyse commercial capital in subsequent investment rounds to enable the company to test core assumptions around operational, social, and financial viability. The investment is made under ADVANCE, GIF's partnership with Anglo American that aims to unlock the private sector investment needed to scale new business models for the UN Sustainable Development Goals.
Isizwe's CEO Tim Genderssaid said, "This is a great investment for Isizwe and shows us that the world really cares about connectivity in Africa. Over 90% of homes in Africa only have mobile data as the way of connecting to the internet - this is on a per gigabyte billing basis, so it is incredibly expensive to connect".
Launched as Project Isizwe back in 2013, Isizwe offers unlimited Wi-Fi access in townships and informal settlements on a low-cost, pay-per-use basis. Users pay US$0.33 for 24 hours of internet access compared to the average cost in South Africa of US$6.63 per gigabyte. To deliver the service, Isizwe builds Wi-Fi Zones with Wi-Fi hardware that connects to internet service providers (ISPs). Since 2020, Isizwe has set up 80 Wi-Fi Zones, including zones for an education group working to facilitate remote learning during the COVID-19 pandemic, and it anticipates the rollout of more than 25,000 Wi-Fi Zones in South Africa by 2022.