Manuel Francisco Pedro, chairman of the board of directors of the Luanda-Bengo Special Economic Zone (ZEE), explores the economic diversification spurring Angola's development
African Review (AR): Could you provide more detail on the ZEE?
Manuel Francisco Pedro (MFP): The Luanda-Bengo Special Economic Zone was created in 2009 in the Municipality of Viana, Luanda. It was created to help attract investment to the country, help diversify the economy and boost national production. The ZEE is made up of two different reserves, the Viana Reserve with more than 4,700 hectares and some 166 industrial and commercial projects, and the Uala Agro-Industrial Reserve, which is more than 2,800 hectares and still at an embryonic stage. The Viana Reserve has 7,712 employees and is Angola's largest space for industrial projects, with a commercial hub, housing projects, green areas, and roads. We are currently working with the Government and private investors to develop the infrastructure at the Uala Reserve as it has great agribusiness potential. We want to attract various new businesses that can help us process, distribute, and support farm products.
AR: Why transition the ZEE into a free trade zone?
MFP: We decided to transform the ZEE into a free trade zone to maximise benefits for national and foreign investors at the ZEE. As a free trade zone, the ZEE will be endowed with a specific and subsidised tax regime. This will help the ZEE cement its status as the central platform for regional and international business. A change in status will also improve the ZEE's relations in the African Continental Free Trade Area, which encompasses more than a billion potential consumers. Free trade zone status will increase the ZEE's international credibility and the confidence of potential investors.
The ZEE has already attracted FDI from countries such as China, Turkey, Eritrea, and India, Portugal and Lebanon, who have invested in industrial units at the ZEE and manufacture products across the industrial sector. Free trade zone status will enable us to maximise investor benefits, which means attracting more investors. This translates into more FDI, more employment opportunities and is overall beneficial for the country.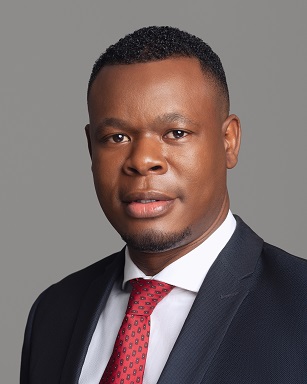 AR: How has Angola encouraged the acceleration of its non-oil sectors?
MFP: One of President João Lourenço's main objectives is to diversify the economy, which also means decreasing the dependence on oil sector revenue. This has meant a redirection of Angola's investment priorities to sectors such as, agriculture, agro-livestock, mining, energy production, water supply, and telecommunications.
Angola has huge agricultural potential, with 58 million hectares of extremely fertile land capable of providing two annual harvests. Part of this agricultural focus is the creation of agro-livestock units and the agricultural products processing industry.
In mining, Angola has 36 of the 51 most valued minerals in the world – such as chromium, cobalt, copper, graphite, lead, lithium, and gold. There is also an opportunity to invest in industry, as shown by the factories/units already operating in the ZEE. The energy sector has investment opportunities in water projects for energy production and the irrigation of agricultural fields, as well as oil and gas exploration in new blocks. Construction and telecommunications are also booming with the privatisation of Unitel and TV Cabo.
The ZEE is currently focused on attracting companies working primarily in agriculture and food processing, light and heavy manufacturing industries, digital technology and the pharmaceutical industry. Our focus is targeting countries such as China, Portugal, India, USA, United Arab Emirates, UK, South Africa, Nigeria, Côte d'Ivoire, Republic of Congo, Democratic Republic of Congo, Egypt, Algeria, Ethiopia, and Uganda.
AR: Where do you think Angola's greatest growth potential lies?
MFP: The Angolan Government anticipates economic growth of 3.5% between 2023 and 2027; that is driven by economic diversification, especially agribusiness. This sector will receive funding of around US$3bn to help position Angola among the main African agricultural producers. Agribusiness will be the engine of the economy in the coming years through financing lines from the Development Bank of Angola (BDA).
The already approved Planagrão (National Plan for the Promotion of Grain Production) has been allocated around US$500mn per year, and an equivalent amount for infrastructures and accesses to the production areas. Planagrão, which is entering its pilot phase, will be managed by BDA, during its fiveyear implementation period.
The Government will also channel US$300mn to Planapescas (National Plan for the Promotion of Fisheries) as well as another US$300mn to livestock to support animal production and derivatives.
Angola's GDP growth in 2022 was driven by positive variations in transport and storage (+32.8%), public administration (+7.5%), construction (+5.5%), and electricity and water (+4.7%). Other economic sectors that grew in 2022 are fishing (+4.2%), agriculture and forestry (+3.8%), real estate (+3%), manufacturing (+2.5%), trade (+1%), oil extraction and refining (+0.5%), and diamond extraction (+0.5%).
Read the full interview with Manuel Francisco Pedro, including his thoughts on how FDI is being encouraged and the future opportunities for investment in the country in the August issue of African Review here: https://www.africanreview.com/magazine-archives/african-review-august-2023