During his tour of a tour of three West African countries, United States Congressman Gregory Meeks has warned that the US will only be part of the future if it invests in Africa now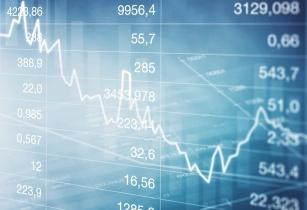 Delegation members expressed strong support for the African Development Bank's priorities and appreciation of its development impact. (Image source: Adobe Stock)
Chairman of the US House of Foreign Affairs Committee and congressman from New York, he was speaking during a visit to the African Development Bank Group (AfDB). AfDB president Dr. Akinwumi A. Adesina and several senior bank officials welcomed the group to the bank's headquarters in Abidjan.
"If the United States is not investing in Africa today - especially when we look at the size of Africa's youth population, which is larger than America's entire population- then we are not going to be a part of the future," Meeks said.
Meeks was accompanied by congressman Ami Bera of California, congresswoman Ilhan Omar of Minnesota, congresswoman Joyce Beatty of Ohio, congressman G.K. Butterfield of North Carolina, congresswoman Brenda Lawrence of Michigan, and congressman Troy Carter of Louisiana. The group had visited Sierra Leone and Liberia before their arrival in Côte d'Ivoire. Adesina thanked the United States for its continued support, including support for the Bank's general capital increase in 2019, which saw its capital base rise from US$93bn to US$208bn. Adesina and the visiting members of Congress agreed on the need for closer cooperation between the African Development Bank and US investors. Adesina said the Bank would open an office in Washington, D.C., once Board approval was secured. "We'd like to see a lot more US direct investment in infrastructure," Adesina said. "We look forward to working with the United States Trade and Development Agency and others on this."
The AfDB is leading calls for the reallocation of US$100bn in International Monetary Fund special drawing rights (SDRs) to African countries. It is advocating that these funds be channelled through the Bank as a prescribed holder of SDRs, and as an institution which has a AAA credit rating. Delegation members expressed strong support for the AfDB's priorities and appreciation of its development impact. Discussions also covered the role of the African diaspora and the need to stem the brain drain of African professionals from the continent.