The African Development Bank (AfDB) has delivered 116 projects in the country worth more than US$3.47bn since the beginning operations at Senegal in 1972 with an aim to help and assist in building the country's economic growth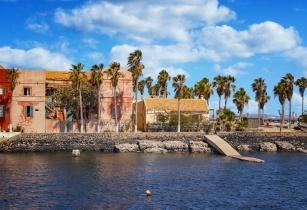 AfDB has delivered 116 projects in Senegal. (Image Source: Adobe Stock)
Speaking at the State House in Dakar, where he received visiting AfDB head Dr Akinwumi A. Adesina, President Macky Sall of Senegal commended the AfDB for the impact of its funded projects in his country, the most recent of these being the Regional Express Train launched last month.
President Sall said, "African Development Bank-funded projects are in line with our own development strategy. Your Bank understands the needs of Senegal."
Adesina said the African Development Bank was proud to contribute to Senegal's development. "I congratulate you, Mr. President, for the impressive achievements that Senegal has made under your leadership. You have delivered major projects in various sectors such as agriculture, social, energy and transport with flagship projects such as the modern Blaise Diagne International Airport, the Toll Road and now the Regional Express Train."
The Senegalese leader and Adesina agreed to hold a pan-African youth entrepreneurs' forum to address the financial needs of Africa's bulging youth population and rally support for the establishment of a youth investment bank.
President Sall and the AfDB head commended a local organisation called the Delegation for Rapid Entrepreneurship for Women and Youth for the successful implementation of its projects, funded largely by the AfDB. The Bank has financed the organization's 16 projects, producing a range of food items including rice and other cereals, and creating jobs for more than 60,000 young people and women in various parts of Senegal.
They also discussed other key challenges facing Africa, including insecurity in parts of the continent, the rising levels of debt and the impact of the COVID-19 pandemic, which has claimed lives and adversely affected business, resulting in lost jobs and livelihoods.