South Africa's leading owner and operator of branded business parks, Inospace, has announced the conclusion of a partnership with Fortress Reit Ltd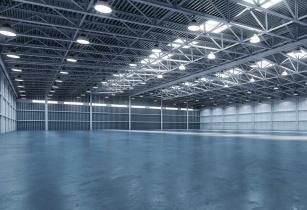 The combined portfolio spans a total lettable area of 200,000 sq m, with more than 600 tenants. (Image source: Adobe Stock)
The deal will launch with an initial portfolio of twenty industrial properties in Cape Town and Johannesburg. Through Inospace, the partnership will offer a combination of warehouse, logistics, storage and work space at an initial valuation of US$25.32bn. Fortress has contributed twelve multi-let assets, with Inospace contributing the balance. The combined portfolio spans a total lettable area of 200,000 sq m, with more than 600 tenants. All the parks will be branded and repurposed to provide Inospace's value-enhancing facilities, such as staffed business hubs, meeting rooms and business storage. A new range of amenities will be introduced to the parks to assist SMEs with last-mile logistics including rigging and lifting equipment, handling apparatus, packaging materials, waybill printers and an online courier and shipping platform.
"Our collaboration with Fortress represents a significant opportunity for both companies, and the Inospace team is excited about being able to grow our footprint and enhance our value-adding customer offering as a result", explained Inospace CEO Rael Levitt.
From supply chain jams to surges in online orders, the utility of logistics focused assets has boomed over the past two years, resulting in an unprecedented demand for delivery and distribution space and services. Subject to suitable investment opportunities, Inofort may consider opportunities to grow the JV's portfolio primarily through acquiring and repurposing additional assets from Fortress or finding other portfolios which suit their optimisation model.
The partnership will capitalise on the asset management expertise of both Fortress and Inospace.