FTX has announced partnering with AZA Finance to expand the adoption of Web3 and digital currencies in Africa.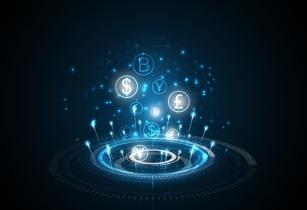 The companies will work together to expand Web3 in Africa by connecting African markets to the global Web3 economy. (Image source: Adobe Stock)
Together, they will lead efforts to connect the Web3 economy with the unstoppable growth of the African continent. The companies will work together to expand Web3 in Africa by connecting African markets to the global Web3 economy by building vital infrastructure; creating pathways for African users to participate and learn about the Web3 economy including educational resources and networking opportunities; making it easier to deposit and pay out in African currencies on FTX.com, including mobile money and local bank account integrations; launching African currency and digital currency trading pairs and onboard African NFTs and artists to the FTX NFT marketplace.
Elizabeth Rossiello, CEO and founder of AZA Finance, remarked, "We are thrilled to be working with FTX and to help them grow across the African continent. Sam's leadership, and his commitment to ethical expansion within Web3, is exceptional. As we built Africa's largest platform for trading African currencies, one thing has been clear - that this continent is the future of global, digital economies. After serving these booming enterprises for years, we know that the next generation of users, creators and builders for the Web3 economy is undoubtedly African. And as one of Africa's first fintechs, operating for more than eight years with a team of more than 200 people from Dakar to Lagos to Kampala, we have the deepest knowledge on how to build a truly continental platform. We look forward to supporting FTX's mission to bring Web3 truly worldwide."
"We're excited to partner with AZA Finance to further expand our presence on the continent. We chose to partner with Elizabeth and her team because of the incredible work they've done across Africa. We look forward to working closely with them, and the local regulatory bodies, to bring all of our products and services to the African market in a compliant way. Additionally, we look forward to doing our part locally by supporting efforts by artists & creators in the community," said Sam Bankman-Fried, CEO and founder of FTX.
Home to dynamic markets that are digital-native, Africa is primed for the expansion of the Web3 and the metaverse economies. Africa's population is projected to double between now and 2050, and two-thirds of the population growth will be in urban areas, with a workforce among the world's largest as early as 2030. The region had nearly half of global mobile money accounts in 2018 and will see the fastest growth in mobile money through 2025. The GDP of these markets is increasing as well, with projected 2022 GDP for Nigeria at US$445bn, South Africa at US$350bn, Egypt at US$340bn, and several others at the more than US$100bn level.