In an exclusive interview with African Review, Elise Donovan, CEO of BVI Finance, discussed why the world's leading economies are pivoting towards Africa and how the BVI can support the continent achieve its potential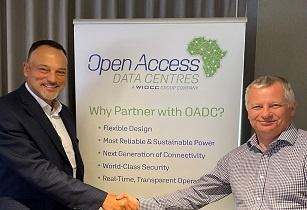 Elise Donovan, CEO of BVI Finance. (Image source: BVI Finance)
Donovan remarked, "Africa is unquestionably the next frontier. What is happening now and the potential for the future is itself cause for major excitement.
"Africa is abundant with vast untapped resources – gold, diamond, platinum, iron, chrome, oil, gas, bauxite, copper, coal, uranium, and agriculture. But, perhaps the most exciting resource is the dynamic, energetic, creative and young innovative Africans who are leading the continent into the future – they will determine what happens in all sectors."
Donovan also described how the African Continental Free Trade Agreement (AfCFTA) is expected to catapult the economies of the continent and enhance its long-term growth and development before explaining how the BVI can facilitate more international investment into the continent and support the continents advancement.
Read the full interview in the latest issue of African Review.